PROFESSIONAL Series
Revolutionize Your Coffee Drinking Experience!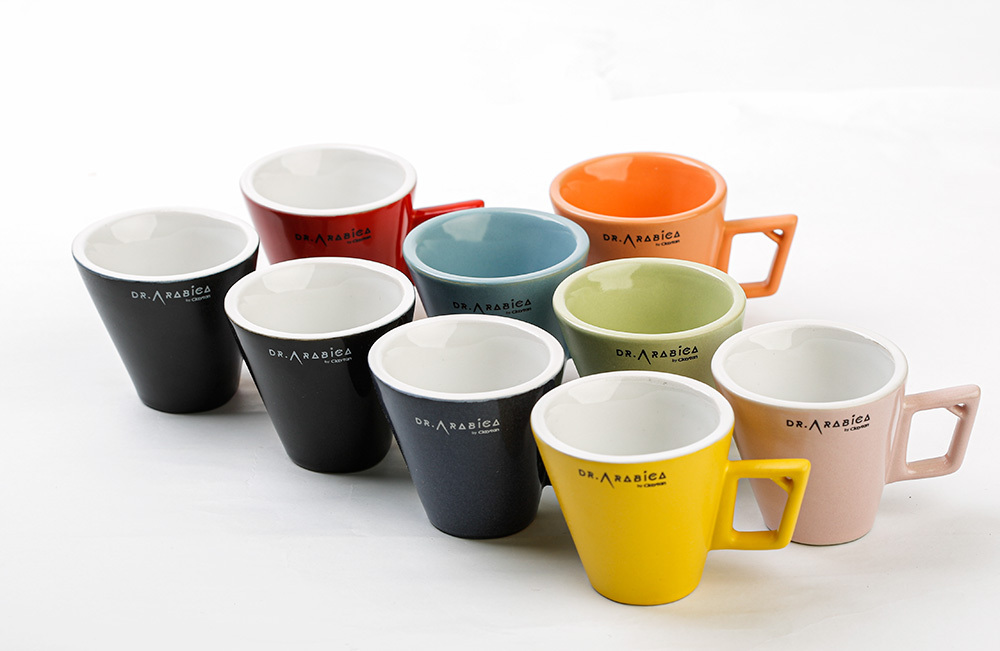 Let your Coffee Breaks during busy hours be a relaxing time, full of fun & creativity with our new Dr. Arabica – Professional Series.
Instead of the traditional bowl-curve shape of a cup, each cup in this series come with a Bold Straight Edge, and both straight edges having different gradients, a creation out of the box. This may inspire you to have better solution in your study, works & business whenever you take a break, enjoy your coffee with this uniquely designed cup.
And you will be intrigued to notice that there is a cute, tiny hidden 'A' within the structure of the handle!
We are proud to inform you that each cup is hand casted, hand sprayed by the craft man / potters with many years of experience.
You may also like to know & be pleased that every ceramic piece from Dr. Arabica Series by Claytan® Fine China is Lead-Safe, oven & micro-oven safe, dish washer safe, and metal marking resistant.
Please visit Dr. Arabica Portal at https://www.drarabica.com for more information.